News
MĀNUKA Honey - Everybody's Skin Saviour
May 17, 2022
MĀNUKA Honey - Everybody's Skin Saviour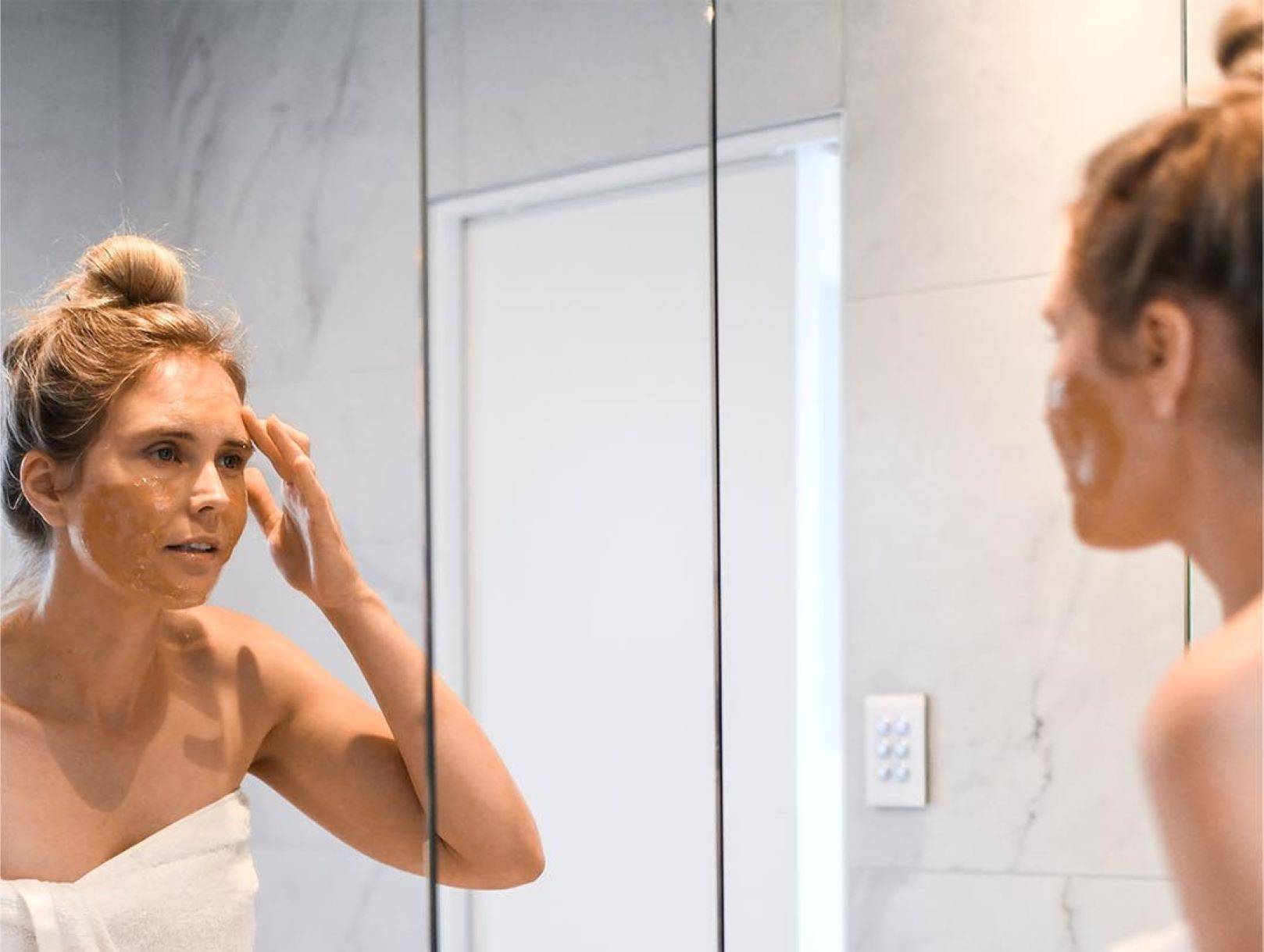 Mānuka honey is the ultimate skincare multi-tasker. The unique natural properties of Mānuka honey make it ideal for all skin types and for many different skin issues.
- Mānuka honey works wonders for both dry and blemished skin;
- it's gentle enough for delicate, sensitive or fragile skin;
- it has powerful properties to help soothe, nourish and restore troubled skin back to health.
Our new Mānuka Skin Treatments have been expertly formulated, combining the many benefits of Mānuka Honey with selected natural oils and plant extracts to provide gentle yet intensive care and nourishment for total skin health – whatever your skin concern.
Dermatologically tested
No added fragrances, colours, parabens, mineral oils or silicones
Not tested on animals
Made in New Zealand
Recyclable packaging; tubes made from sustainable sugarcane & box made from PEFC certified cardboard
TRY OUR NEW MĀNUKA RESCUE BALM
This intensively nourishing balm contains 30% Mānuka Honey enriched with Beeswax, Calendula and Tamanu oil to restore the skin's natural protective barrier and provide quick acting and long lasting care for damaged skin. Ideal to apply whenever needed to rough hands, cracked heels, chafed skin, cracked nipples or nappy rash.
Chapped, cracked or rough skin
Mānuka honey softens and smooths rough skin, drawing moisture to the outer skin layers for long lasting protection against dryness. It helps protect damaged skin and restore skin integrity.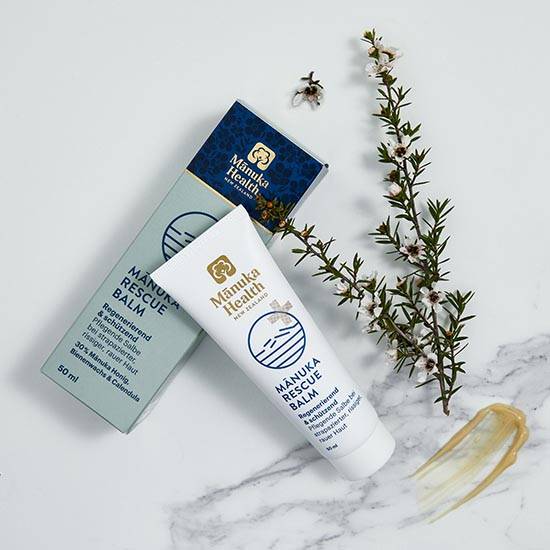 TRY OUR NEW MĀNUKA BLEMISH SPOT GEL
This cooling oil-free gel contains Mānuka Honey, Mānuka Oil and Aloe. A powerful yet gentle formulation to target spots and blemishes without drying or irritating the skin. Mānuka Blemish Spot Gel works quickly to rebalance the skin and naturally restore a clear complexion.
Spots, breakouts and blemished skin
Mānuka honey has powerful topical antibacterial activity yet it's gentle on the skin so doesn't aggravate or dry the skin like many other blemish treatments. Not only does it clear spots and calm angry red skin, Mānuka honey also helps nourish and restore the skin and prevent scarring.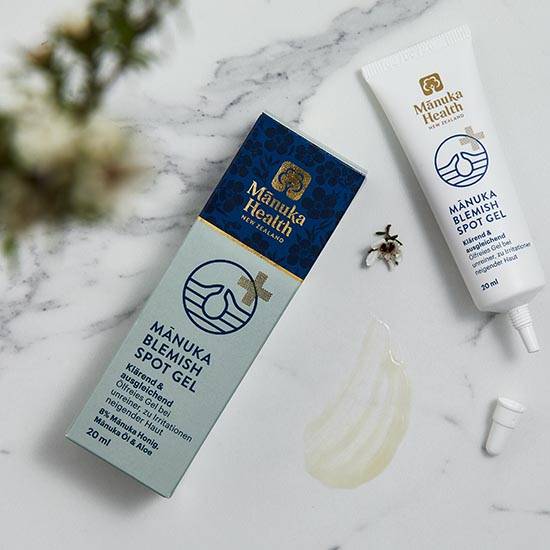 TRY OUR NEW MĀNUKA CALMING CREAM
Combining pure Mānuka Honey with the calming and restorative properties of Calendula, Chamomile and Aloe. This gentle skin cream absorbs quickly to rapidly soothe and intensively moisturize and nourish sensitive, irritated skin. Perfect for daily use on dry or reactive skin.
Dry, irritated, reactive skin
Mānuka honey hydrates and nourishes dry skin, stimulating skin repair and helping to reduce sensitivity and reactivity. It soothes irritation and redness and helps break the flare/itch/scratch cycle common with dry and reactive skin.